Military Medical Ethics Volume 1
Contents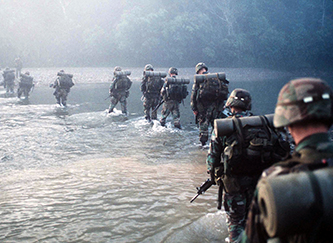 Contributors
Foreword by The Surgeon General
Preface
Section I: Medical Ethics
Section II: Military Ethics
Section III: The Synthesis of Medicine and the Military
Physician-Soldier: A Moral Profession
William Madden and Brian S. Carter
The profession of medicine may appear to have opposite goals from the profession of arms, in that one involves healing and the other killing. In reality, however, the professions and their goals are remarkably similar and morally can be combined.
Physician-Soldier: A Moral Dilemma?
Victor W. Sidel and Barry Levy
In contradistinction to the previous chapter, these authors contend that conflicts arising between the ethos of both professions make it morally impossible for physicians to serve in the military. Response to the chapter by Edmund G. Howe, MD, JD and Dominic R. Rascona, MD
Mixed Agency in Military Medicine: Ethical Roles in Conflict
Edmund G. Howe
Mixed agency involves the conflict between duties to the individual patient and those to the military. Ethical analysis can be applied to resolving this conflict and, by so doing, emotional distress to the physician can be minimized.
Back Matter
Abbreviations and Acronyms
Index

Download Adobe Reader to view PDF documents.