Salt Lake City Army Recruiting Battalion Visit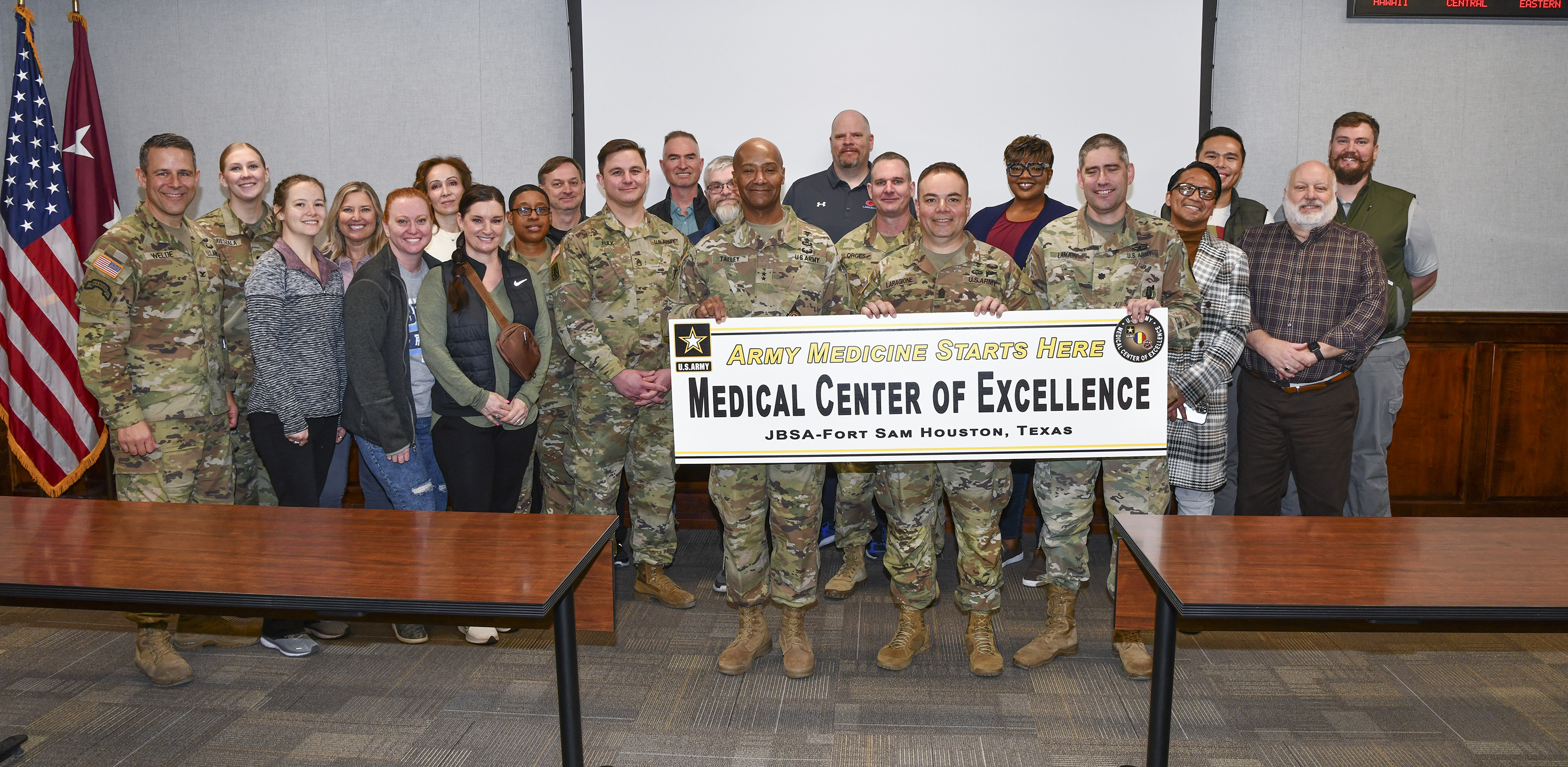 MEDCoE Command Team Maj. Gen. Michael Talley and Command Sgt. Maj. Victor Laragione meet with educators as part of a tour hosted by the Salt Lake City Army Recruiting Battalion. The educators were at Joint Base San Antonio - Fort Sam Houston and visited medical training at the Medical Education and Training Campus along with MEDCoE.
During a first-hand tour visiting educators learn about Army Medicine, informing potential Army recruits back at their school. While many students have a general idea about the Army, many don't know the vast array of Army medical specialties and the many opportunities in Army medicine.
For more information on careers in the Army visit GoArmy.com
Hot Topics/News