MEDCoE Command Chief Warrant Officer promotes Army Medicine in Colorado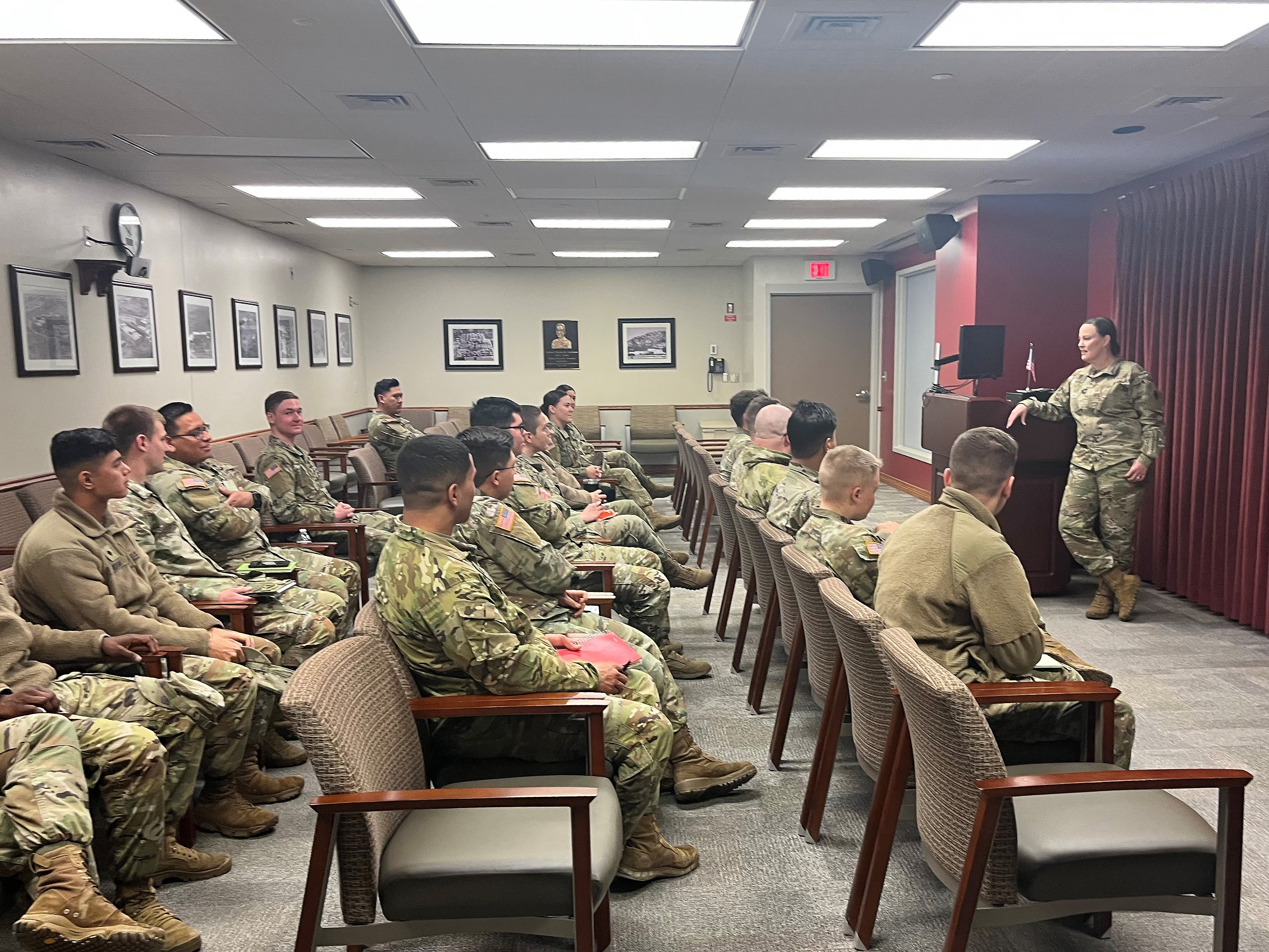 JOINT BASE SAN ANTONIO-FORT SAM HOUSTON, Texas –The U.S. Army Medical Center of Excellence (MEDCoE) Command Chief Warrant Officer Five Deanna Hughes and the MEDCoE Recruiting Task Force participated in the Colorado Health Occupations Students of America (HOSA) State Leadership Conference held in Denver, Colorado, on February 21, 2023.
Based at Joint Base San Antonio-Fort Sam Houston, Texas, Hughes is the medical service senior warrant officer of the branch and the 670A Health Services Maintenance Technician consultant to the Surgeon General of the United States Army. Hughes, along with Army Medicine recruiters, volunteers, and MEDCoE speakers showcased health care professional opportunities, leadership skills, professional development, and community service during the event. The visit to Colorado was part of an ongoing effort by MEDCoE and Army medical recruiters to highlight Army medicine service opportunities to high school students.
The mission of HOSA is to empower HOSA-Future Health Professionals to become leaders in the global health community through education, collaboration, and experience. In pursuit of this goal, students will compete in events demonstrating knowledge of health care, community awareness, emergency preparedness, and leadership.
"As the Army seeks to increase recruitment, engaging in the face-to-face conference was a great opportunity to talk directly to potential future Soldiers," said Hughes. "Students were eager to hear about our experiences in the Army. Hopefully, they are able to better envision how the Army can help them meet their education and career goals."
As a Colorado native, Hughes briefly shared her Army story with enthusiasm, engaging attendees from 70 different chapters around Colorado.
"It was such a special opportunity to engage with over 1300 uniquely talented students from across Colorado who already possess the desire to serve others," said Hughes after the conference. "The idea of aligning these individuals with a commitment to serve our Nation is exciting."
Following the HOSA event, Hughes seized the opportunity to travel to Fort Carson, where she held meetings with the 627th Hospital Center's Command Team, Evans Army Community Hospital Logistics Chief, and provided a leadership professional development (LPD) session for biomedical technicians from the Fort Carson area.
During the LPD Hughes discussed incorporating 68A and 670A health services maintenance technician specialties into the large-scale combat operations environment, the importance of their roles in patient safety and their hands-on life support equipment. She closed the event by discussing the U.S. Army Training and Doctrine Command dialog on current All Army Activities that address warrant officer accessions.
"We are fortunate as a Nation to have such an amazing generation who is ready to take the lead," said Hughes. She believes many capable and qualified students may have the potential to join the health care field, but they may not have the opportunity or means. "This is where the Army presents a unique opportunity through the Medical Center of Excellence to provide both training and experience for aspiring young medical professionals."
To learn more about Army warrant officer opportunities, visit GoArmy.com at https://www.goarmy.com/careers-and-jobs/find-your-path/warrant-officers.html
Hot Topics/News