Graduation Information
Important Update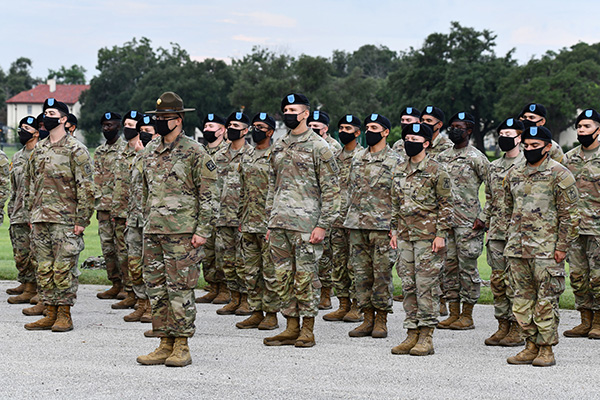 On March 3, 2022, JBSA-Fort Sam Houston has transitioned from HPCON B+ to HPCON B. Therefore, masks, proof of vaccination/proof of negative COVID-19 tests are no longer a requirement for attendees. As of April 1, 2022, JBSA-Fort Sam Houston has further decreased to HPCON A.
Connect with the unit social media pages for specific graduation details. Family visits are subject to change due to venue size. Indoor graduations may have attendee limits due to fire code maximum occupancy limits. In person graduation attendance will likely continue unless the HPCON degrades to HPCON C (Charlie) or worse.
Parking and Maps:
Welcome Back
MEDCoE officially resumed open graduations in June 2021. READ THE FULL ARTICLE & CURRENT PRESS RELEASE
Welcome Back! Check JBSA`s current COVID posture to help you prepare before the graduation.
Still have questions? Click HERE for Unit Contacts. Graphic below shows list of specialties by unit.